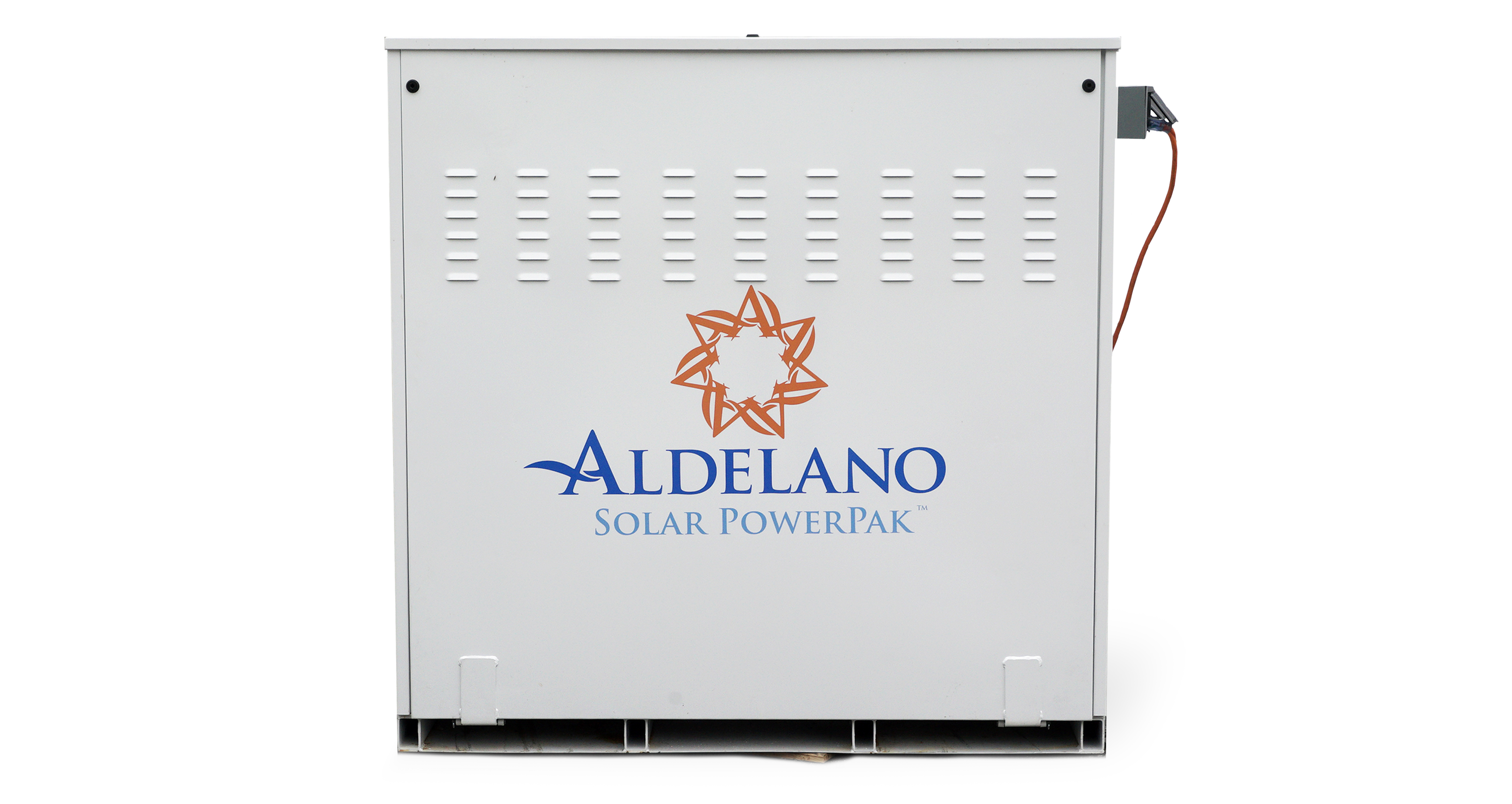 The NEW Aldelano Solar PowerPak (Solar Generator) is a solar power converting station that collects solar energy and converts it to usable AC power for use with virtually any electric device (can also be charged from the grid). 
The Aldelano Solar PowerPakTM is a solar power generator that provides auxiliary power to anyone seeking durable, alternative power options off the grid. Whether you need to power a home or business, the Solar PowerPakTM is your dependable solar solution. 
The Solar PowerPakTM outperforms other solar power resources in its performance and reliability. A key to operating off-grid is utilizing solutions that have a long operating life. The Aldelano Solar PowerPakTM is your number one choice for off-grid power that harnesses solar power and dependability.
The Aldelano Solar PowerPak is completely customizable.
Different parts of the globe have different styles of outlets and adapters as well as different types of appliances. Our Solar PowerPak can be customized to ANYTHING!
In fact, if the models we have above do not meet your needs, Aldelano Solar Solutions can create a completely custom Solar PowerPak to fit your unique needs.
Off-grid/Solar Powered with Battery Storage
Customize with the number of solar panels required to meet your 24/7 power needs
50 or 60HZ Options
Single-phase 110/220V systems
Three-phase 240V systems
Customize with the number and type of outlets required for your application
Digital controls and battery monitor
Optional remote data monitoring system
Air filters protect components from the elements including sand and dust
Generator/grid backup options
Easy to set up and operate
Quality made in the USA
Specifications and Models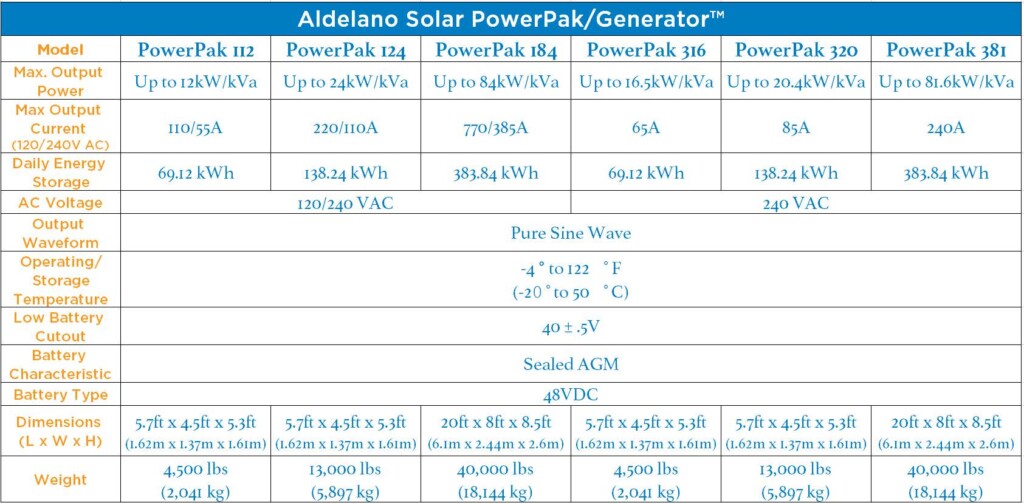 Dimensions & weights are approximate and do not include solar panels or optional add-ons.
Fill out the form below for more information