Early Inspirations
Al Hollingsworth started in business in 1968 in Los Angeles, California—fresh off of the civil rights movement and the assassination of Dr. Martin Luther King Jr. 
In the early 1960s, while in college, Al Hollingsworth was knocked unconscious during a football game. This moment would become the catalyst for Al's pursuit of success in the business world.  While unconscious, Al had a prophetic encounter with God that revealed that his purpose was to become a successful businessman for God's glory and not a professional athlete.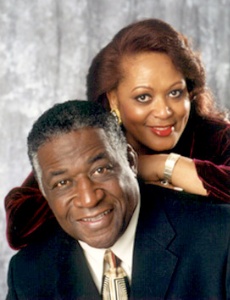 It was a challenging time to be a black entrepreneur in America.  Blessed with a tenacity that would prove critical throughout his career, Al embraced his entrepreneurial spirit and fought to create opportunity where there was none.  Al, along with three other entrepreneurs formed the Black Businessmen's Association, that was one of the first of its kind to lobby Washington to improve the business climate for black businesses.
As a partial result of the group's efforts, the federal government started the 8A program, opening the door for disadvantaged business to compete for government contracts.  Al Hollingsworth's was one of the first businesses to receive a contract through the 8A program.
As president of the Black Businessmen's Association, Al worked closely with California's Governor Brown and later went on to become the Commissioner of Economic Development for the State of California.
Lessons
During this time, Al's business was beginning to thrive, against the odds. He was earning contracts and building his customer base.  Soon, he was competing with large contractors and ultimately landed a $50 million deal with the government.  Where this should have been Al's greatest opportunity, it instead became one of the most important business lessons Al would carry throughout his life.  Without the proper contracts in place, Al had no protection against his suppliers cutting off his supply in order to control where the business landed.  Al learned the importance of controlling his company's supply chain and having the right protections in place. This experience led him to reinvent the company.
Aldelano Packaging
Aldelano has grown to be a nationwide provider of packaging and staffing services.  Aldelano's customer base includes a list of Fortune 500 companies including Kellogg's, Procter & Gamble, General Mills, Sunny Delight and more.
In the early '80s, Aldelano pioneered the concept of "To-Your-Door" service: setting up production operations in the locations of their customer's choosing—even inside of their own manufacturing or distribution centers.  While this practice has become commonplace in the industry today, it was unheard of when Aldelano introduced it as an innovative solution for reducing freight costs and reducing turnaround times through cutting steps out of the transportation chain. 
In the mid '90s, Aldelano expanded this concept to include "To-Your-Door" Cold Storage—which involved converting ambient warehouse space to refrigerated and freezing space to accommodate cold storage projects. 
Aldelano Solar
In 2014, Al responded to his most recent calling.  After over 45 years in the packaging industry, he was well familiar with the challenges associated with cold storage and began looking at ways to make it more cost-effective, convenient, and even portable.  The result was a solar-powered, portable cold storage container, and Aldelano Solar Cold Chain Solutions was born.
Aldelano Solar Cold Chain Solutions is revolutionizing how governments and organizations aid communities in need through off-grid, mobile solar resources. Aldelano Solar is now a global leader in off-grid industrial solar refrigeration technology, solar atmospheric water generation, and solar power generation. These robust solutions fight food waste, lack of access to water, and the absence of electricity in even the most remote regions of the world.
As a part of the early commitment Al made to God, Al and his wife Hattie founded B.O.S.S. the Movement (for youth) and Vertical Leap (for adults) in the 1980s as a way of giving back to urban communities and God's kingdom.  The program has trained thousands around the world in the how-to of birthing their God-given dreams, visions and ideas into reality.
Al and Hattie are also the owners of the Alhatti Private Christian Resort, a 125-acre paradise used for conferences, retreats and private events in the mountains above Palm Springs, California.  This site was previously used for the Southern California shooting location of the T.V. series Bonanza.