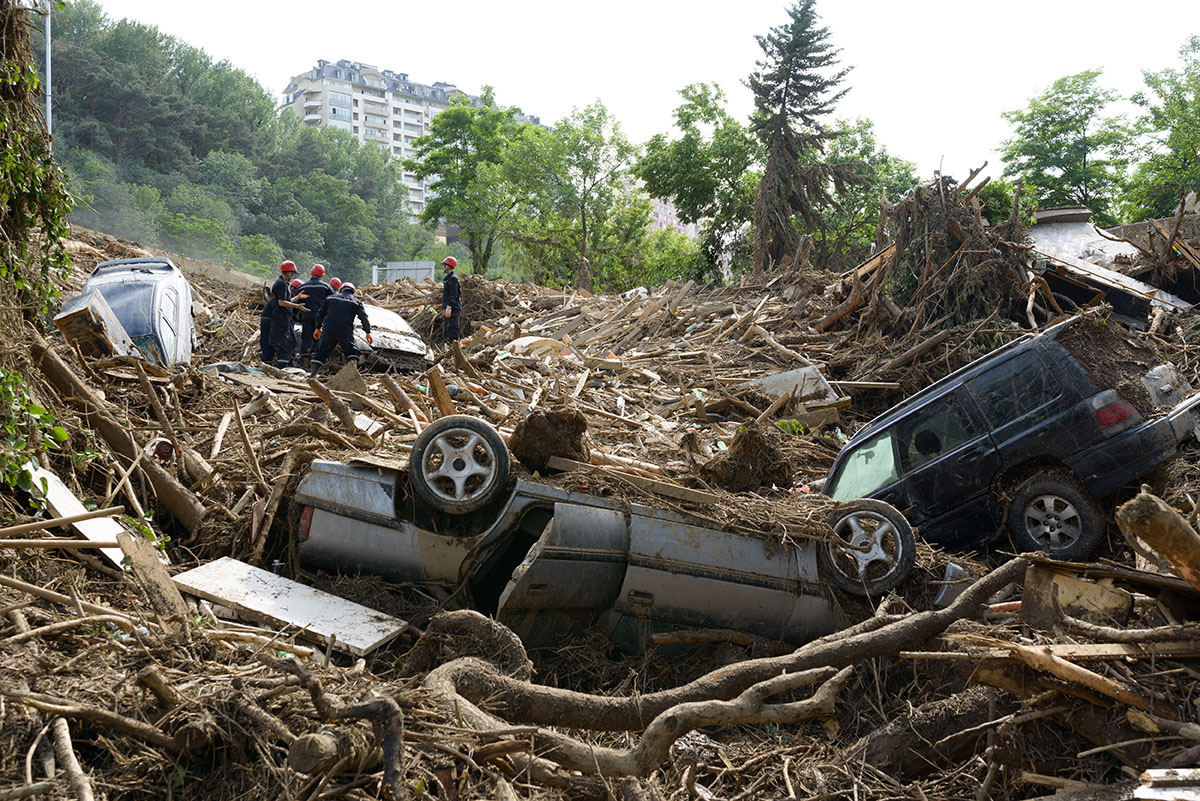 How Our Solar Powered Water Generators Aid Disaster Relief
Water – the most precious resource in the world. Without water, there is no life. Being able to make water can be the difference between life and death for those in a disaster relief situation and the ability to harness the power of the sun to generate water can be life-saving. That is why at Aldelano, we developed solar powered water generators to help save lives.
Aldelano Solar WaterMakerTM
Located in Ontario, CA, Aldelano, the leader in solar cold chain solutions, offers the Aldelano Solar WaterMakerTM with production capacity, in ideal conditions of 80F and 80% humidity, of making 30 to 1000 gallons per day. The variety of sizes of our solar powered water generators gives disaster relief organizations the ability to accommodate the water needs in areas ranging from small neighborhoods to densely populated areas.
Our solar powered water generators are powered by attached solar panels which store excess energy in batteries for nighttime fresh water generation. With a battery feed of up to 15 hours, once that time is reached, the Aldelano SmartLogicTM system automatically switches to an alternative energy source including a gasoline generator, once a preset battery discharge level is reached. This ensures seamless, continuous fresh water generator operation.
Features of the Aldelano Solar WaterMakerTM
The Solar WaterMakerTM features a mineralization filter to add calcium and magnesium to the water for a natural taste.  A filler for cups and bottles is available as well as a fast-filling spigot for buckets. Pair the WaterMakerTM with the Aldelano Solar IceMakerTM to generate up to 120 lbs of ice daily.
Need to leave your solar powered water generators unattended? Remote performance monitoring and troubleshooting is available. The Solar WaterMakerTM can also be used as an independent power supply for both 120v and 220v items.
The Aldelano Solar WaterMakerTM ships as a fully assembled, single unit, requiring only minimal set up to being life-saving water production.
Contact Aldelano Today
The ability to produce and distribute life-saving water to those suffering in situations requiring disaster relief is unending. Aldelano is committed to providing the highest quality, made in America, disaster relief cold chain products using sustainable solar energy.  Aldelano's solar powered water generators are efficient, easy to use and affordable, with virtually no operating costs.  An Aldelano Solar WaterMakerTM, using in conjunction with the Solar ColdBoxTM, can provide some of world's most vulnerable populations with both fresh water from air and a method to keep food and medical supplies cold, thereby increasing their quality of life. Contact Aldelano at 1-855.765.7269 to discuss your solar powered water generator or solar cooler needs.