More than a hundred people have been killed and hundreds are still missing after a dam collapse at Vale's Corrego do Feijao mine in southeastern Brazil in January 2019.
There was no warning siren when the dam broke. Roughly 375 families have lost their homes and have not been rehoused, according to a 2019 Guardian report. Businesses and homes were swallowed by the rush of mud.
Aldelano Solar Solutions offers humanitarian organizations and governments industrial-grade solar resources for the cold storage of food or medicine, clean water generated from moisture in the air, and solar power that can support a single home or entire village. When families are misplaced, life-saving resources are critical. Robust support is necessary to ensure proper living conditions after a disaster.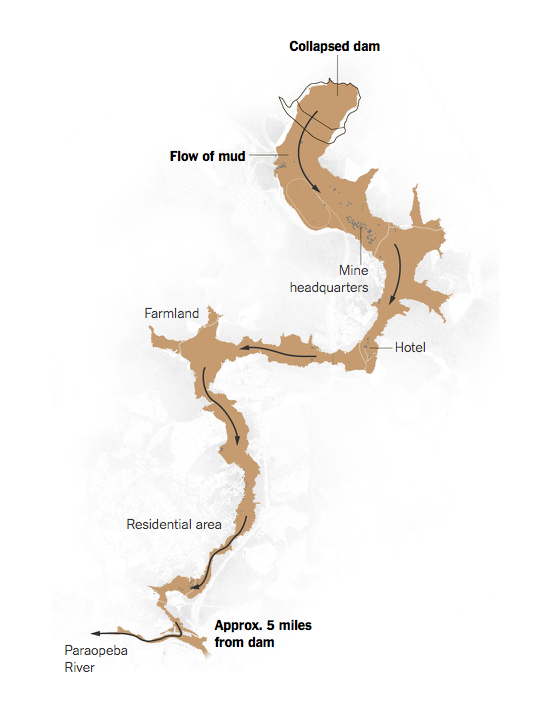 The fear is that the mineral-laced slurry released in the dam collapse can eventually pollute the Sao Francisco River. According to phys.org, residents that relied on the river for food have reported fish floating on the surface, dead. After a disaster infrastructure is often compromised, leaving residents without access to clean water, electricity and basic necessities. Aldelano Solar Solutions offers ready to use life-saving solar resources to those in need.
This disaster comes after another iron mine incident in 2015. Rebuilding communities and rehousing victims take time. Aldelano Solar Solutions products provide instant infrastructure for a single home or entire village! The tidal wave of toxic mud destroyed lives and livelihoods. Locals affected by the dam failing will require humanitarian and government support while they rebuild or relocate.
"The damage from an environmental point of view is less" than the Mariana disaster, Vale chief executive Fabio Schvartsman. "But the human tragedy will be much greater."
Aldelano Solar Solutions offers plug-and-play, mobile solar equipment that can be moved to areas of need. Our vital solar solutions can support on-site rescuers, shelters for victims, make-shift hospitals and more. Access to clean water, power, and cold storage are critical for supporting rescue teams and victims. Aldelano Solar Solutions can provide each of those necessities.
When humanitarian organizations or governments choose our long-lasting, solar generator there are virtually NO operating costs and when compared to a gasoline-powered generator.